I am loving these pink and brown Juicy Couture watches: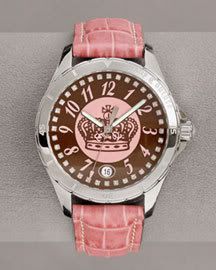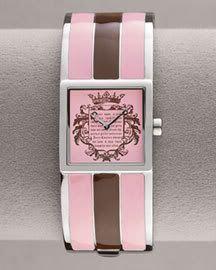 this one may a bit too difficult to read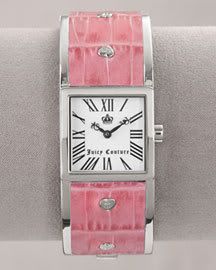 Those are little hearts on the band!
I have always worn watches pretty much 24/7 and have the tan to prove it. My current watch is in pretty bad shape (dirty, smelly, discolored-any watch obsessed person knows what I'm talking about) though I just don't think I could wear something this nice on a daily basis.
My current
watch
: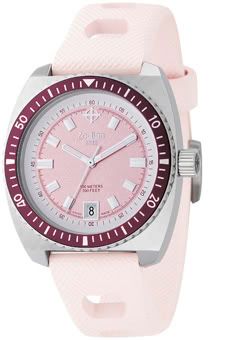 The band is no longer that pretty pink :(