make that A LOT brighter! I've been writing paper after paper so I was thrilled when I checked my mail and found that
Maria's
present arrived!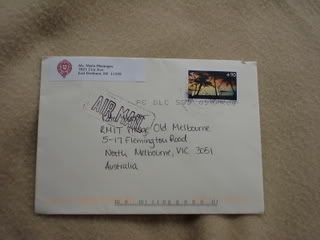 They weren't a total surprise because she had emailed me to get my address but they were even cuter than I thought possible!! The perfect size too!
Thank you thank you thank you! I put your
Tim Tams
(crack in cookie form for any non-Aussies out there) in the mail today!