I loved writing my guide to DC and seeing what you all thought of my personal favorites (and recommending your own). Next up:
Las Vegas!
Many people that don't gamble are hesitant to visit Las Vegas but it also offers world class restaurants, shows, art and shopping too!
(For the record I play slot machines for about 10 minutes and that's it-I'd rather spend my money on food. or shopping ;)
Restaurants:
Circo
: delicious Italian food at the Bellagio. The decorations make you feel like you are at the circus! Dessert is the best part
The Country Club
at the Wynn: Uber preppy
Mix
, which is at the very very top of THEhotel. Don't eat here if you are afraid of heights
(over 60 floors up!)
. Yes, that is an outside deck high above the strip!
via google
Nobhill at MGM
: get the mac and cheese!
Lupo by Wolfgang Puck at the Mandalay Bay
: can you tell I love Italian?
I've actually never tried any of the famous Vegas buffets so that's next on my list!
If you really want to splurge
(and you aren't a picky eater like I am)
:
Joël Robuchon
Restaurant Guy Savoy
Shopping:
Forum Shops at Caesars Palace
Fashion Show Mall
Grand Canal Shoppes
at the Venetian
(I don't think the shops are that great but fun to walk around and pretend you are in Venice)
Attractions:
I have two favorite Las Vegas shows:
"O"
(seen this one probably 10+ times)
and
The Beatles "Love"
(I think I've seen it 5 times)
. O is all about water
(the stage is a pool!)
, has beautiful music and is just magical. Love features music from the Beatles. It's so fun! See it even if you don't like the Beatles.
I DO NOT LIKE
:
Le Reve
(not original at all!). I saw
Viva Elvis
before it opened to the public and it seemed like it needed some work. I'm not sure if it has changed since I saw it but I was disappointed.
Ka
is fun if you are with people/kids who love action, samurai, martial arts, etc. The stage is amazing but too much plot for me! I saw Ka once and sitting right in front of: Tom Cruise and Katie Holmes in one of their very first public outings!
If you are in Las Vegas when it is warm you
MUST
stay in a hotel with a great pool! Both the MGM and Mandalay Bay have lazy rivers. The Mirage has 3 water slides
(2 are little ones for kids)
. Please note: many pools are closed during winter because it does get very cold in Las Vegas! Cabanas are totally worth it in the summer.
(watching the Dodger game after a dip in the pool)
The Fountains at the Bellagio
Eiffel Tower at Paris Hotel
(if you can't go to the real thing...)
The Mob Museum
is opening next month. I am so there! It's by the same people that designed the Spy Museum in DC
Secret Garden and Dolphin Habitat
at the Mirage
Shark Reef Aquarium
at the Mandalay Bay
Chihuly ceiling in the Bellagio lobby
:
Nightlife:
XS
at Encore
Tryst
at the Wynn
Tao
at
the Venetian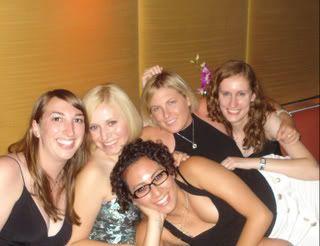 Pure
Caesars Palace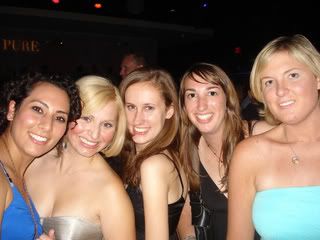 Marquee
at the
Cosmpolitan (it wasn't open last time I was in Vegas so I haven't seen it but have heard it's nice)

And after dinner and dancing at the club you might have to have a dance party in your hotel room. Or just snuggle with your best friends

(who will kill me for posting these photos ;)





Tom Cruise and Dustin Hoffman dancing in the same room in the movie Rain Man

(the suite is at Caesars Palace)



via
Have you never been but secretly want to go?
Are you a Las Vegas fan? Let's hear your recommendations!