I REALLY miss reading Lucky magazine. Magazines are super expensive here (cheapest I could find was Cosmo for $7.20!) and I have yet to see Lucky. Hopefully my sister can bring this issue with her when she visits NEXT WEEK! I LOVE Amanda Peet. She is just so cute (and so is her baby) and stylish.
In her interview with the mag she says, "I'm not big into experimenting. Preppy works for me, and I stick with it."
Just Jared
(where I found the photo and quote from above) added: "And it's true: She has a talent for combining classic, clean-cut items in a way that always looks great"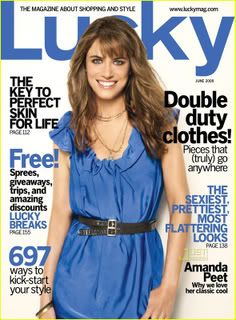 Amanda was also on the cover of the Dec/Jan issue of Domino magazine.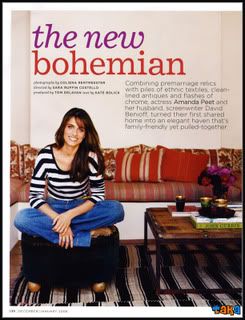 And a Gap holiday ad: