I am going to be blogging from Los Angeles in exactly 1 month! I'm not really sure how I feel about this. Before my mom and sister came I REALLY didn't want to leave. But after seeing them, I realize I have a lot to look forward to when I get back.
I have 1 week of classes and 4 essays until I am officially done. Then my friend J is coming to visit from LA. We are meeting up in Sydney, then going to Cairns (Great
Barrier Reef) then back to Melbourne before leaving June 24.
Photos from the last week! (Let me just say in my defense, we were getting up before 7am and not getting home until 9 or 10 so yes, I am wearing the same hairdo and outfit!)
Me with my sister:
I'm the one with the anchor tote ;)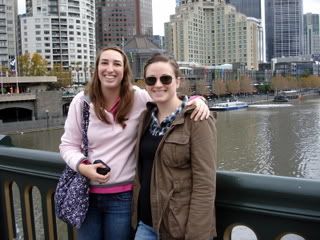 Wilma the Wombat: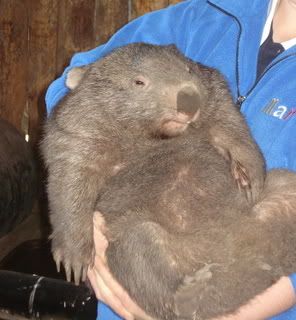 Spot the albino kangaroo:
Pretty sunset: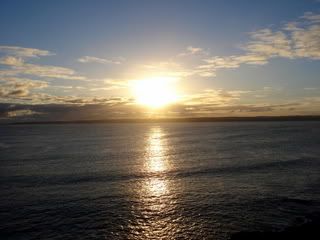 Cool lighthouse:
My mom and sister in the rainforest:
Koala:
Me with my mom:
London Bridge (actually fell in 1990, oh the irony):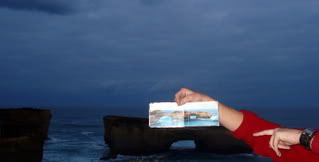 Penguin: